Lost Anchors
by JJ Kirsten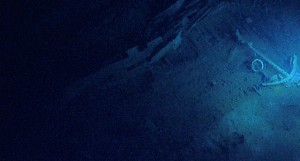 (Coming soon)
I've been putting the final touches on a new book, and I'm excited for a number of reasons. I hope you will be, too.
Lost Anchors is a mystery, but not your normal run of the mill mystery where someone is killed at the outset and the rest of the time police run around accusing people of being the culprit only to find it was the second person they interviewed who really knocked the guy off. I'm sure we've all played that game, taking bets on who in the first few scenes 'did it'.
Lost Anchors is a missing person mystery. Our central character, Julia Stewart, has mislaid her husband in the middle of Melbourne Australia, a city of over three and a half million people, on a winter Friday afternoon. Julia is distraught and turns to her friend and psychiatrist, Dr. Sadhu Singh, to help her cope and to find the missing Michael. Then there's Detective Taylor Franke, a crusty middle-aged divorced copper, who knew Julia from an earlier time, when her parents were killed in a train crossing accident. Franke gets drawn into Julia's current problems and sets off to find out what has happened to Mr. Stewart, while Dr. Singh tries to keep Julia from diving off the deep end. Has he scarpered on the family yacht with his dominatrix? Is he really a dodgy investment banker who is stealing from his clients? Or is there something darker in this couple's past that has come to a head?
I've enjoyed working on this project, in its beginning stages and now in preparing it to see the light of day. Here's why.
This book was a co-writing project with two other extraordinary women – Taran Roberts and Dr. Justus Lewis, hence the pen name, JJ Kirsten. Over a few months in 2006, we worked together to make our way to solving the mystery, drawing upon our experiences as mother, psychologist, technologist, and after a memorable research trip to Williamstown, the Melbourne suburb where our fictitious Julia and her daughter Michelle live. The main idea of a lost husband was the brain-child of another writing partner, Julie Levin. We interviewed a member of the Victoria Police Department, visited cop shops, took heaps of photos of the area, and spent hours acting out various scenes, particularly the dream sequences. I find it exciting that a novel can be the result of many creative minds.
The second reason for my excitement is that after eight years, I am able to bring this book to the world. Back in 2006, there were few options other than the traditional publishing route. The explosion of indie publishing and ebooks has changed all that. As I found with my first book, On A Life's Edge, (available on Amazon, iTunes and many other online retailers), getting one's work out there is how you grow as a writer. Even if there are minor errors, having the solid book in your hands gives confidence to continue. So here is number two in that continuation.
Thirdly, I love these characters! This will be the first in a series that involve Dr. Singh and Detective Franke. Wait till you see what happens to Pauline Granger. You will meet her briefly in Lost Anchors as she has an appointment with Dr. Singh about her anorexia.
It won't be long now. Look for Lost Anchors soon and try a sample. What *did* happen to Michael Stewart?